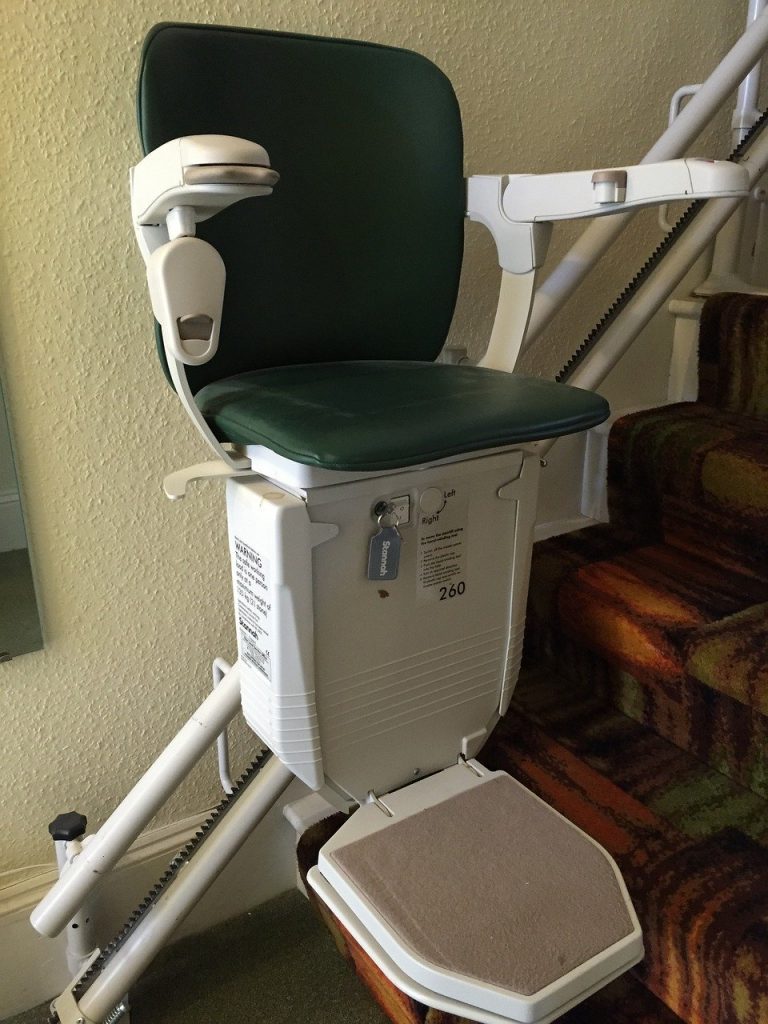 The Minivator 2000 Series is designed for complicated staircases. This is the ideal lift for you if your staircase is curved or goes around corners. The Minivator 2000 fits tightly to the wall, providing an easy ride upstairs, whilst leaving the staircase free for others to use.
As a new stairlift the Minivator 2000 has a huge range of standard and optional features, so whatever your staircase or your personal requirements, we can customise the stairlift to suit your needs.
Minivator 2000 Key Benefits
Handles bends & intermediate landings easily
Swivel seat places you safely onto landing
Folds neatly away to maximize free space
Powered swivel seat for landing access
Remote control lets you easily control the lift
Easy to use toggle switch to control your lift
Special armrest to help you get out of the seat
Minivator 2000 Safety Features
Rapid response footrest sensors – stop lift if you encounter an obstruction
Seat belt – ensures safe travel on the stairlift
Lockable stairlift – prevents unauthorised or unsupervised use
Battery back up – works even if there is a power failure
What Makes the Minivator 2000 Stairlift Special?
The track on the Minivator 2000 can be extended, finishing away from the stairs and allowing you to dismount directly onto the landing. This Minivator 2000 stairlift fits closely to the wall and can travel round 90 degree and 180 degree bends. It can even accommodate spiral staircases The track systems can run up either side of your staircase and provides the tightest internal bend available on the market today.